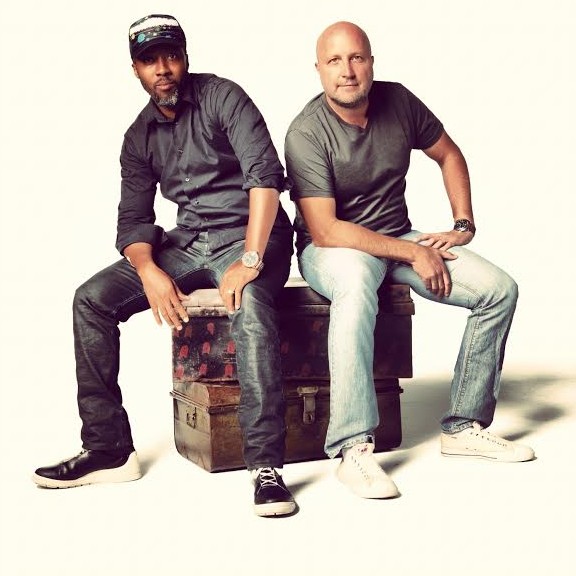 Maurice Marable – Founder/Creative Director/Filmmaker
Maurice Marable is the creative force behind the promotional campaigns of some of television's most successful hit series. He is known for visually redefining the style in which shows are promoted and marketed on-air. This was never more evident as the Creative Director/Filmmaker in residence at HBO. As the VP of Creative Services at BET, he ushered in a new era for promotion and marketing for the brand. As an independent Creative, he has worked with CNN, SHOWTIME, FOX, ABC, OXYGEN, DISNEY and TNT. His extensive scope of talents have enabled him to execute original, award-winning work across a variety of categories, be it celebrity-driven, dialogue, humor, or stylized visuals.
He garnered an Emmy nomination for his direction of the BIG LOVE main title sequence, as well as conceptualizing, co-designed and directing the classic main titles sequence for "Entourage". Maurice's cool creative sensibilities and filmmaker chops have served him well during the course of his evolving career. He moves between creating promo campaigns, directing commercial and feature documentaries.
He was also recognized by ESSENCE magazine as one of the most influential African Americans as well as being invited and participated in TED's think tank to change the messaging on the Climate Crisis.
Gary Romano – Executive Producer/Head of Production/Partner
Raised in Springfield Massachusetts, Gary received his Bachelor's of Science Degree in Electrical Engineering. Hating his career choice then; Knowing absolutely nothing of the field, Gary moved out to Los Angeles to have a go at the television commercial production industry. Literally starting from the bottom, he ended up finding a niche as a producer around 1992. Since then, he has been producing for a variety of clients, advertising agencies and production companies.
In addition to producing, Gary has also run both production and post-production companies, making him proficient in every facet on how to deliver a job from inception to delivery. Directors he's produced for and worked with include: Zack Snyder, Bruno Aveillan, Stephane Sednaoui, Charley Stadler, Joe Pytka, Bobby Farrelly and Darius Khondji. After a happenstance meeting at a party in NYC (the details are sketchy at best), Gary teamed up with director Maurice Marable to partner and form Brim & Brew. Gary currently lives between New York and LA. He also lives on a very large boat in Miami.